Serving the community needs daily
Summer Work Report for Warren
Nick Tracy
To: Steve Collins
Aug 11 at 3:10 PM
My main goal at Mapleturn Utilities is to install new water meters. In the past few months, I have installed approximately 85 of them. This has been my third summer doing so and we have already provided new meters for almost half of our customers since my time starting with Mapleturn. The new meters Larry, Rocky, and I have been installing are outfitted with remote-read endpoints. This technology allows us to read our customers' water meters in a more timely manner and without even having to step foot on our customers' property.
In past summers, I have focused on replacing meters located in meter pits; however, this summer, we decided to concentrate our efforts on replacing meters located within homes in the Ramsgate, Mapleturn Road, and Warwick areas. This approach has been taken to improve safety and...
A Note from Jennifer Tillman
Hi Robin and Steve,

I am flattered by the nomination for good neighbor award and feel there are other more deserving residents who expend much more effort than I do on organizing a road clean up or two a year. Over the years, we have managed to maintain a core group of about 12 individuals (including Calvin); volunteers are a key part of the success of our clean up effort.

This is our second stint in Foxcliff. In 1998 we moved to Foxcliff as a halfway point between Fishers, where Cal worked, and Bloomington where I worked at the time. (I got the better half of that deal.) We originally participated in Mapleturn Road when Christine DeVincent of south and Bruce Ewing from north led the groups. I think we took over the coordination effort around 2005.

In response to your inquiry...
Mapleturn U

tilities,

Inc.




Best Tasting Water
in Indiana

2/10/2020
As you all well know, I have been bragging about the fact that your water has been voted the "Best Tasting Water in Indiana". By winning this contest we were then entered to compete with the Best from each state at the 2020 National Rural Water Conference held in Washington DC. This conference was held this past week and Mapleturn's water made the appearance.

The best tasting water from Indiana and 36 other states competed in the preliminary judging. The top five waters chosen then competed in the second round of judging. I am happy to say that Mapleturn made it to the stage. And, I am even more excited to tell you that your water was runner up after this second round of judging. Unfortunately, we did not bring home the gold. But, your water was determined to be the second Best Tasting Water in the United States!

Our neighbors to south from western Kentucky won first place. We actually tied for second place with S. Carolina and third place went to a rural community in northern California. The fifth finalist was from Nebraska.

I received a congratulation call from a friend of the utility today who, when discussing how many entrants there were said, "No Steve, you have to realize that each one of those competed against 20 – 25 local utilities. Mapleturn got second place competing against as many as 750 different utilities across the country". That made me feel even better.

As I have said before: This is a really big deal and we should feel blessed to have such good quality water.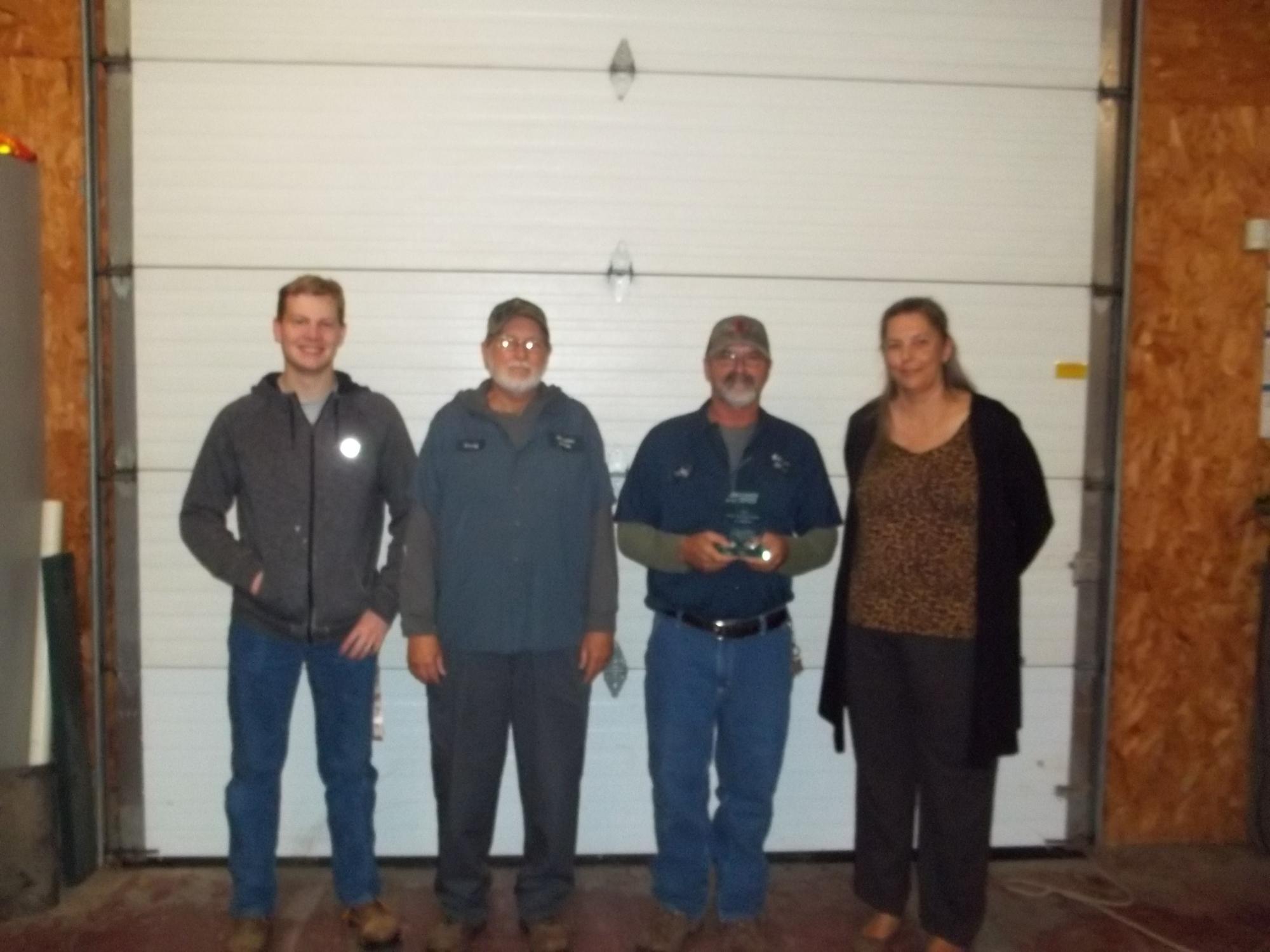 As a side note: These are the people that keep this water flowing to our homes daily. Thank them when you see them out and about.
Left to Right: David Ice, Larry Parker, Rocky Hayden, Robin Steininger